Recruitment and selection process
Attracting, identifying and hiring top talent that bring diversity of thought, experience and background is critical in our mission to provide safe and reliable energy services with a strong customer focus across all WEC Energy Group companies.
Our recruitment strategy is multifaceted:
We have relationships with high schools, colleges and universities in the areas our companies serve.

We have strong ties with community organizations and local government workforce development programs.

We partner with military organizations and veteran advocacy groups to attract people with technical and leadership skills.

We contribute to nonprofit organizations that support the recruiting needs for a diverse, promotable workforce. We also support many accredited educational institutions.
A variety of opportunities are available across our subsidiaries, including positions for engineers, line mechanics, natural gas workers, customer service consultants and information technology professionals.
Selection process
Identifying talented individuals whose interests, skills and experience align with the company's mission and job-specific qualifications is critical to our long-term success, and we strive to provide a smooth, efficient and transparent experience for every career candidate.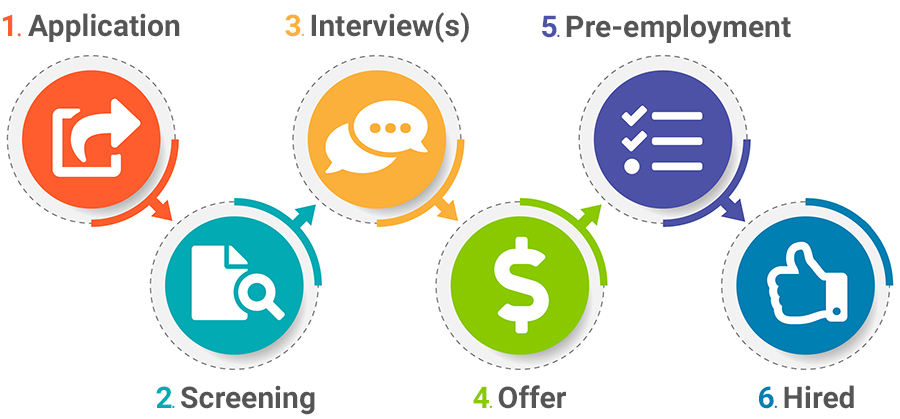 Note: WEC Energy Group uses behavioral-based interviewing and job-specific testing based on the needs of the position. Candidate experiences may vary based on job role and requirements.
Explore our available positions.
Contact us
Talent Acquisition Team
800-499-2800
Email
Looking for an update on your selection status? Sign in to the applicant dashboard to view your status and more.